From the Acting Principal
It is with great pleasure that I announce our 2024 College Captains are Elesha Gruis and Gabriel Bautista.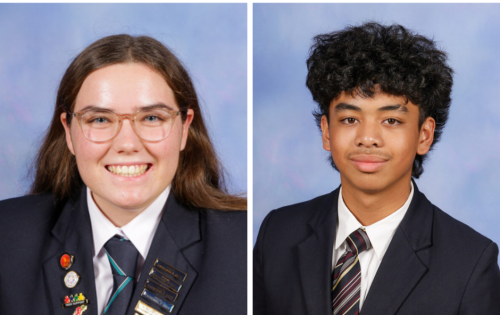 Elesha and Gabriel recorded compelling candidate speeches outlining their vision and aspirations for the College as leaders in 2024.

Elesha brings a wealth of experience from her involvement in various leadership programs; she is a committed student and has been an active and dedicated Faith and Mission Captain in 2023.
Gabriel is currently the Deputy House Captain for Bakhita House. A dedicated student, Gabriel has a great ability to connect with his peers and has been an excellent role model for those in his House.
Both our captains were also Peer Support Leaders in Year 10, and we wish them a successful and rewarding year ahead.
Keep an eye out on the first newsletter of Term 4 to hear more from our 2024 College Captains.
St Francis Feast Day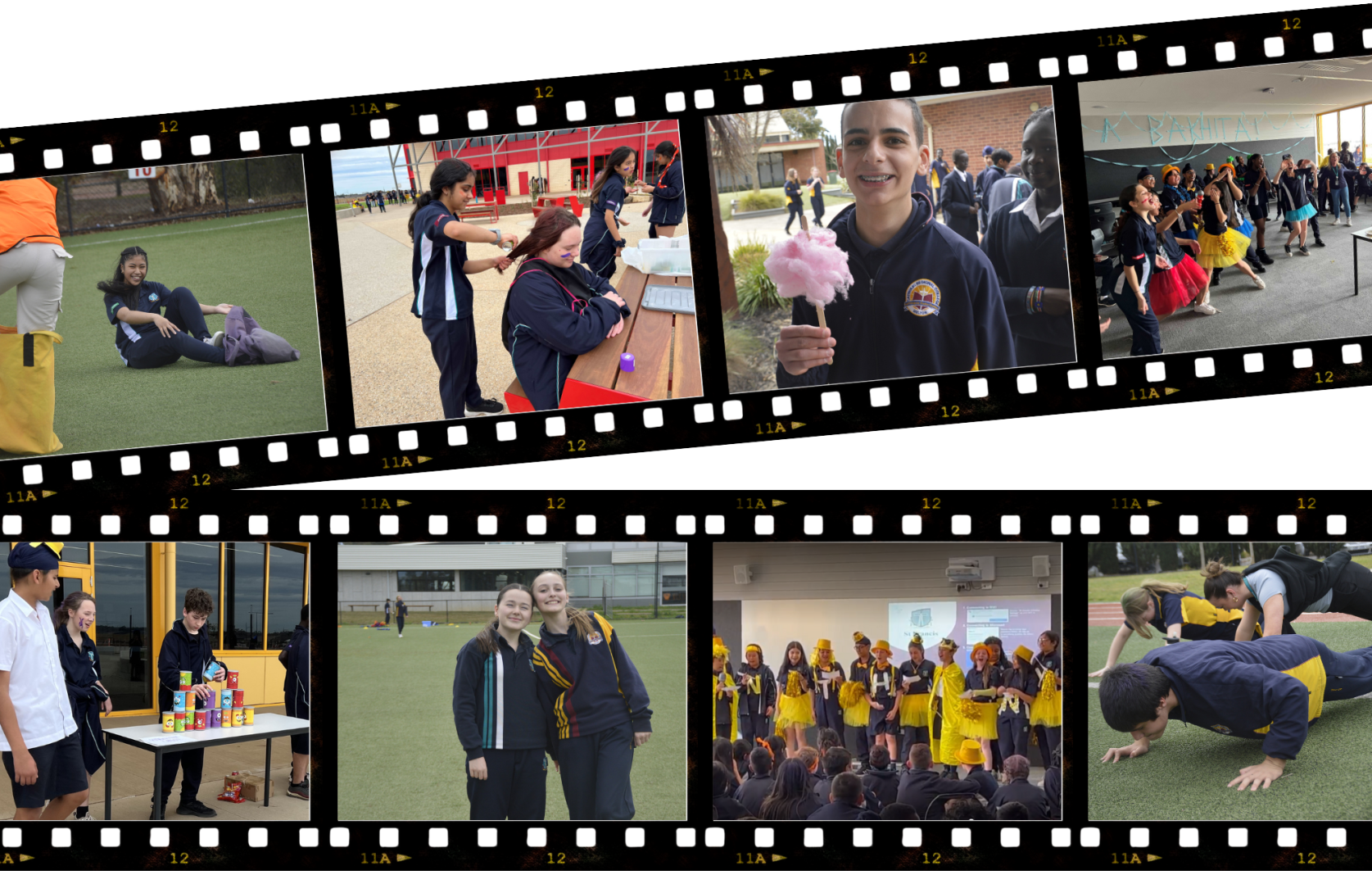 Our St Francis Catholic College Feast Day was an excellent opportunity for us to join together to celebrate our faith, build House spirit and showcase the many talents of our students.
It was wonderful to see students at both campuses not only enjoying the many activities on offer but also helping to organise and run them throughout the afternoon.
We congratulate and thank our Student Leadership Coordinator Nirasha Pandi and Dominic House leader Lauren Whitford for their tireless work organising the activities and the afternoon performances at our Melton Campus. Thank you also to Andrew Sciberras for organising our Feast Day Mass.
You can read more about the day here.
Goodbye B Block
During the school holidays, the demolition of B Block at the Melton Campus will begin to make way for the construction of our new Junior Hub, expected to be completed late next year.

B Block (pictured below circa 1980) was among the original buildings at the College when it opened in 1980 and holds many memories for a number of our staff and students.

Attendance matters

During this year we have focussed on developing strategies that build connection and develop resilience in our students. A big part of this is our new House system and mentor groups, which are designed to foster a strong sense of belonging.
When students feel connected to their peers and teachers, it is reflected in their attendance. We want to ensure our students are attending school every day to maximise their learning potential and raise their academic achievement.
"Every day counts and there is no 'safe' threshold for absences" – Hancock et al., 2013
Research indicates there is a strong correlation between a student's absence from school and a decline in academic outcomes. All absences count and the impact of time away from the classroom will affect the learning outcomes for that student.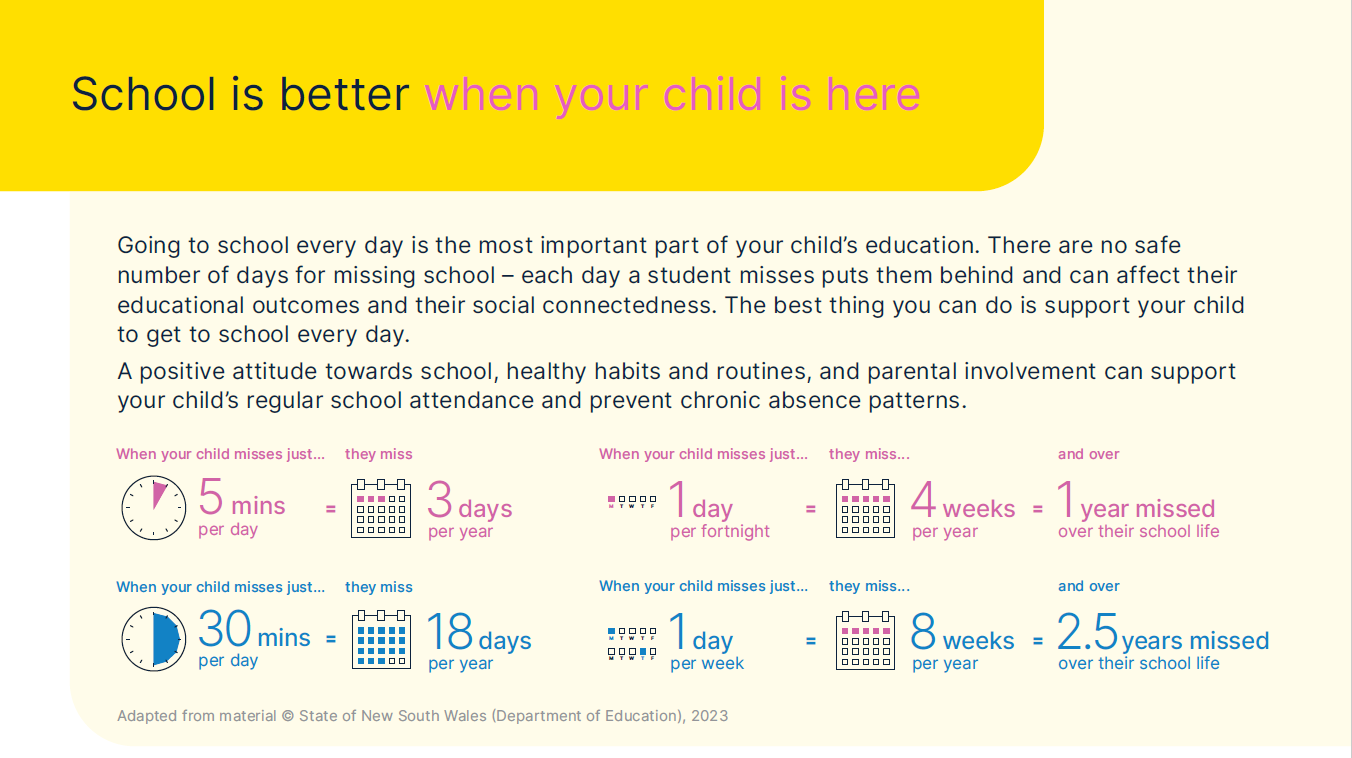 There are many complex contributing factors that can lead to school refusal, such as anxiety, worry, changes to the learning environment, learning difficulties, exam concerns, friendship issues, or changes in the home environment.
If you notice a change in your child's attendance, please contact the College so we can assist you and implement support strategies.
As we approach the final term of 2023, please remember that your child's participation in and contribution towards their education are equally as important today as they were at the beginning of the year.
For more information, please click on the link below.
School Attendance Advice and Resources - Melbourne Archdiocese Catholic Schools

Cheryl Bullen
Acting Principal