Junior Hockey Champions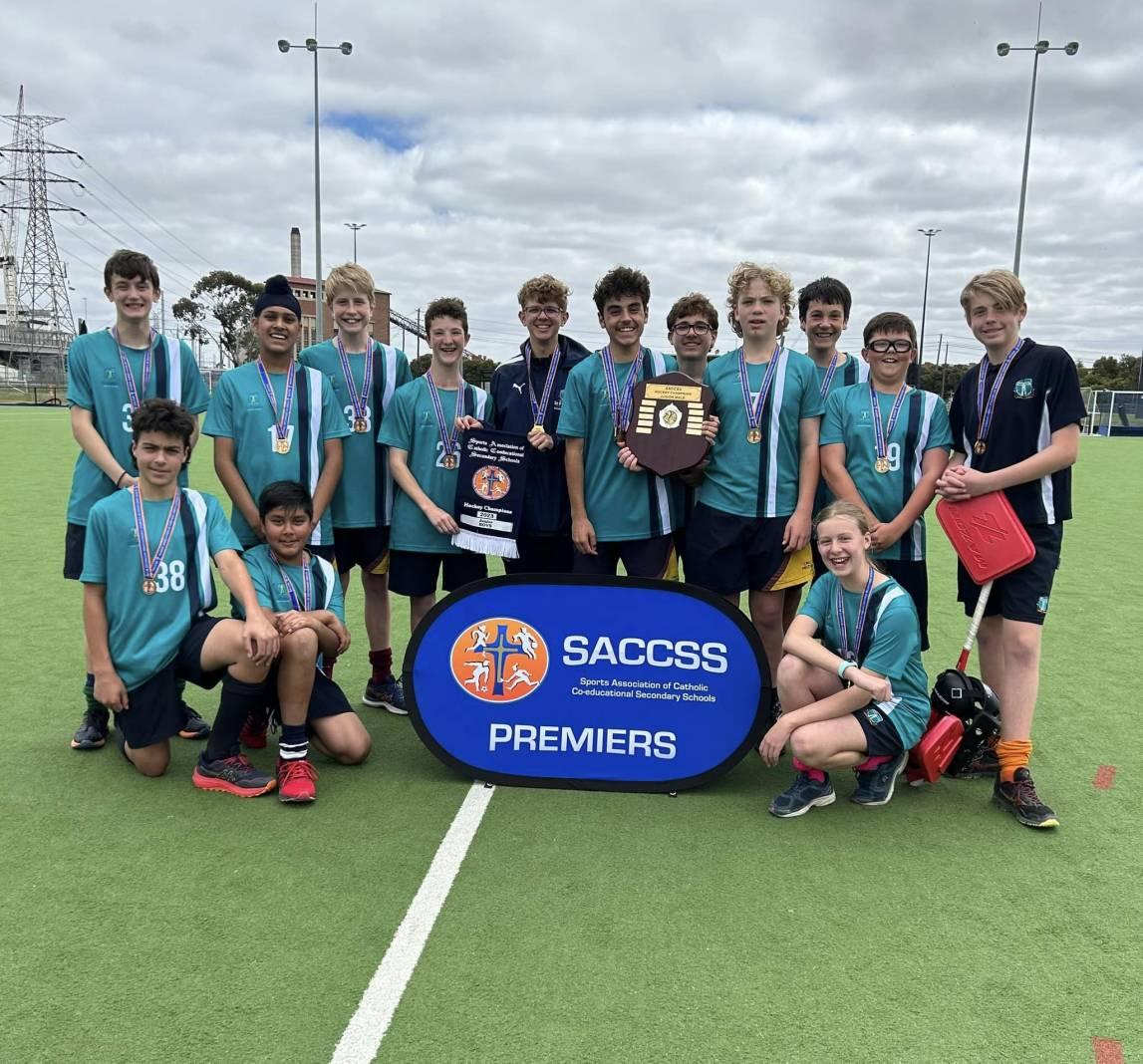 Congratulations to our Junior Hockey Team for winning back-to-back premierships at the SACCSS one-day Junior Hockey Tournament!
It was an incredible day, led by Samuel who stepped up as captain and helped coach us through to the finals and the win. Sam was voted best on ground and was the team's top scorer.
I'd like to thank Ms Hurst and Ms Pandi for being our chaperones on the day, for putting up with a lot of our silliness and for being our bus drivers.
I'd also like to thank the players. Everyone played their part, listened to instructions, and learned a lot. There were plenty of goals scored through the games with our results being 7-0, 5-0, 2-1 and 2-0. Each game was completed with teamwork, skill and great communication.
As a first-time coach of the team, I couldn't be happier with the way the tournament went. I played on and captained the junior team last year so it was great to come back, coach and see the team rise to the top again. Hopefully, we can do it again next year! Thanks to everyone and go SFCC!