World Techers Day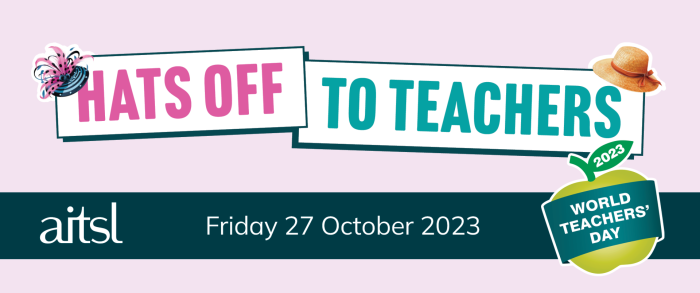 Last Friday (27 October) we celebrated World Teachers Day. It was an opportunity to say thank you to all the teachers who work so hard each day to nurture, inspire and teach the students in our care.
Teachers do so much more than teach subject and content knowledge. They take time to listen to young people, spend hours creating engaging lessons and take seriously the need to provide constructive feedback on student progress.
They are committed to developing students' content knowledge but also contributing to their emotional and social growth.
This gives us all reason to celebrate. It is a wonderful opportunity to recognise all staff and teachers for the important role they play in our community and to acknowledge the positive impact they have on the lives of young people.
Teachers aim to inspire a lifelong love of learning and to produce inquisitive and empathetic individuals who will one day leave school and make a difference in our world.
Thank you to all our dedicated staff at St Francis Catholic College – both teachers and those who support their work. We are grateful for your efforts and appreciate your skills and talents.