SACCSS Junior Tennis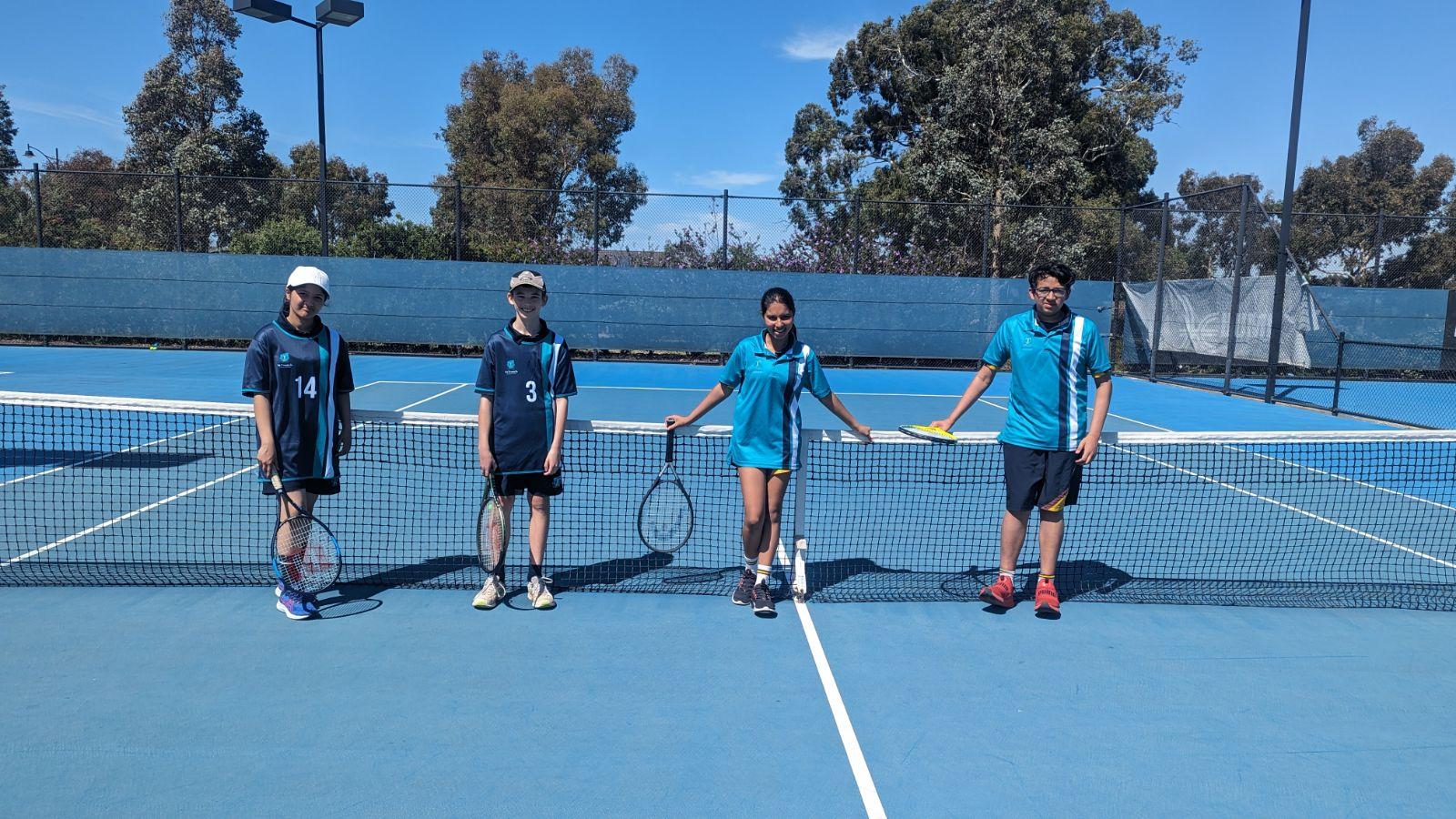 History was made at SACCSS Junior Tennis as Melton and Cobblebank students stepped on opposite sides of the net making St Francis Catholic College the first school to ever field teams from two campuses to compete against each other.
Year 7 students Noah and Kritika from Cobblebank Campus took to the court to play against Year 8 Melton Campus students Shreeya and Josh.
Cobblebank emerged the victors winning the match with four games to Melton's two.
Congratulations also to Melton's Sophie Donachie for placing second in the Girl's Singles category and Prabal Bhumbla and Alvin Hundal from Cobblebank who placed third in Boy's Doubles.
Claudia Alp
Sports Coordinator